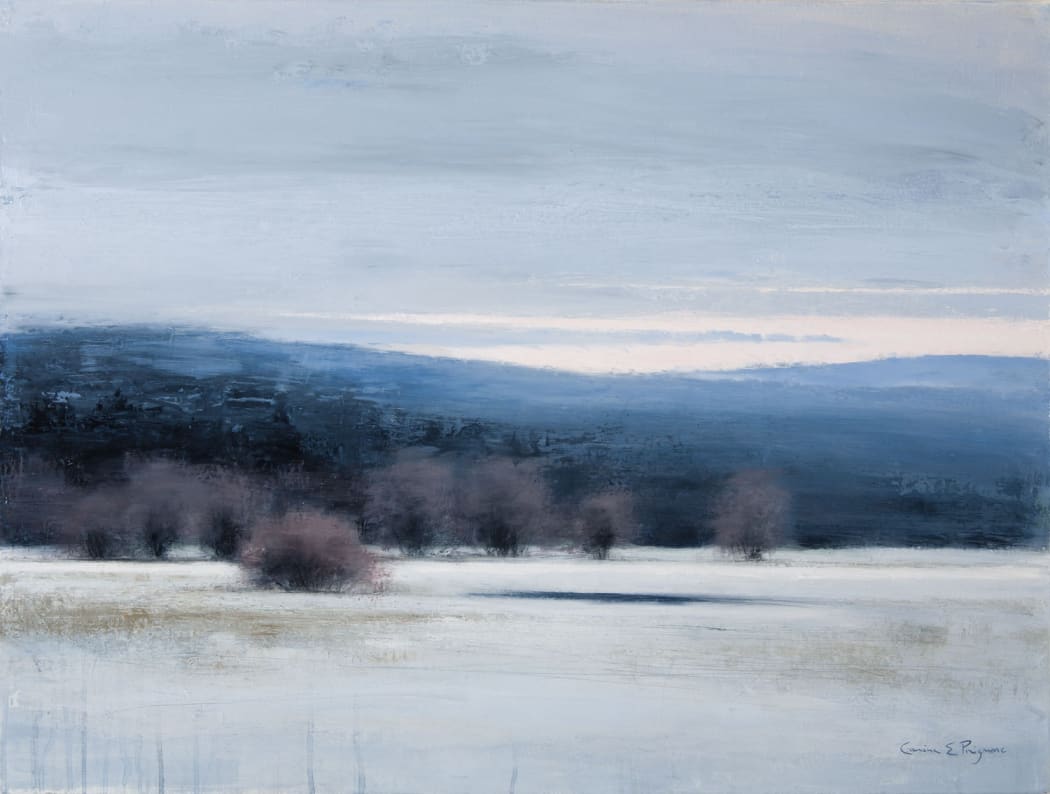 Have you ever taken the time to properly immerse yourself in the beauty of nature? Not just going for a walk but actually soaking up all the elements that the natural environment has to offer. Taking time to notice things like the smell of wet moss, the sound of a trickling stream or the feel of rough bark on a tree. In Japan, scientific studies have shown that being in nature results in increased mental well-being, reduced stress levels and a boosted immune system. People in Japan practise "Shinrin-yoku" which means forest bathing or taking in the forest through our senses.

Growing up in Sweden, where there is a long history of outdoor life and nature is included within the culture, I was shown that being able to roam was my right and nature wasn't owned by someone but accessible to all. This forged a deep connection to the natural world. I have always had a longing for nature as a way of feeling calm and connected. This has led me on the path of becoming a landscape artist. My paintings are inspired by the beautiful and rugged Scottish landscapes, mainly around the Cairngorms where I live. I love the fact that I am surrounded by this wild and moody landscape and that an essential part of my work is to go out in nature and find ideas that I can bring into the studio. I try and remind myself how I felt at a particular place and time and do my best to portray that feeling in my art. I hope that you connect to the landscapes I paint. Perhaps they can evoke a certain feeling you had when being outside or maybe they create a sense of calm that will make you feel more relaxed when looking at them.

Engaging with nature through foraging as a child has had a lasting effect on me. I have been very keen to pass it on to my children. Being engaged with nature is also a great way to help us appreciate the seasonal changes and connects us to the rhythms of the world. Young people today are very aware of the global threats to the environment but their intimacy with nature is fading and there is an increasing divide between the young and the natural world. The more screen time we have the more need we have as humans to get back to basics. This is not about going backwards and rejecting modern life but about naturally alleviating human stress. If my paintings can help to remind people of the importance of nature in our lives then I am very grateful.