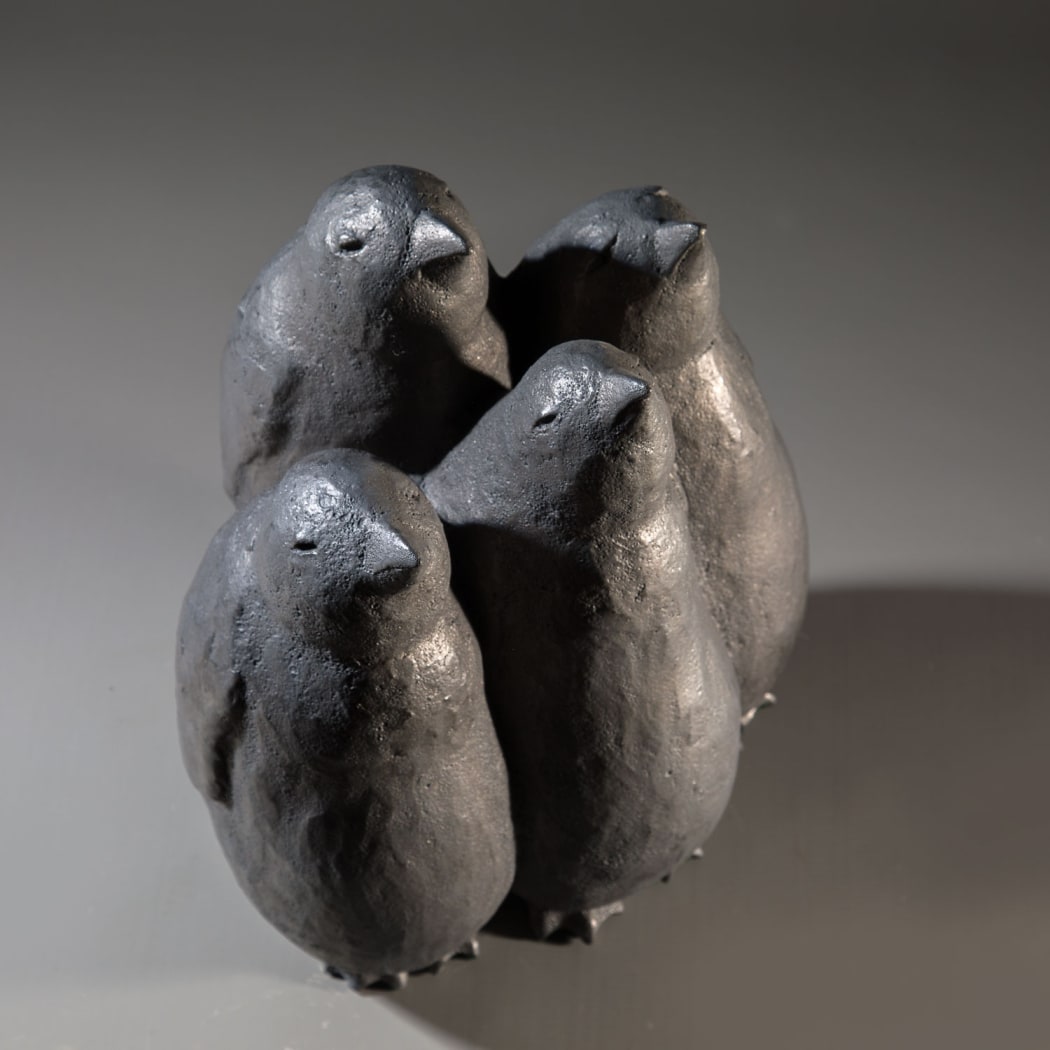 O, wonder!
How many goodly creatures are there here!
How beauteous mankind is! O brave new world,
That has such people in't! (The Tempest)
What a world this is, and so full of wonderous things. We look up and above us is infinite distance and flight. If we look down and there are rocks and a hidden world of mycelia. The sea is boundlessly rich and weird, and our own bodies are equally awe inspiring: a miracle of design. These fantastic natural things are not lost on Danish-born sculptor illona Morrice.

'There is a constant rush to get sculptures done,' illona tells me. 'They press and plead to get out of my head.' Few artists have such urgency or this need to continually explore and develop, so a visit from Morrice is always exciting. The door opens and in comes a trail of remarkable things: a pair of massive ceramic feet, a dinosaur sized curlew's skull, a ram's heads carved from a beautiful orange stone, a bronze mother and child penguin, a girl reading or red-glazed giant seaweed. Each one is a successful sculpture. There are beautifully economic lines, often some wry humour and a playfulness with scale. They are also exquisitely crafted, each sculpture a piece of our beauteous world to be treasured.
One of Morrice's incredible gifts is her mastery of so many techniques and her power to to use them selectively to tell different stories. If a shiny surface is needed to enhance a shape, Morrice will use bronze with its unique characteristics (strength, weight and patination) and a beautifully sharp polished line will appear. It's not easy to do this successfully and line is as vital in sculpture as it is in drawing. If something softer is needed, to reinterpret a shell found on her local Moray coast beach for example, Morrice will make use of her fifty-year experience in ceramics. Her first ceramic studio was in Copenhagen in the 1970s and ceramics was her first love. Or Morrice might use the beauty of stone and her carving ability to recall waves at sea or pile of stones. What other artist is a master of ceramics, stone-carving and bronze? This takes the focus of scientist and incredible devotion. It is worth it though, for the stories illona Morrice can tell.